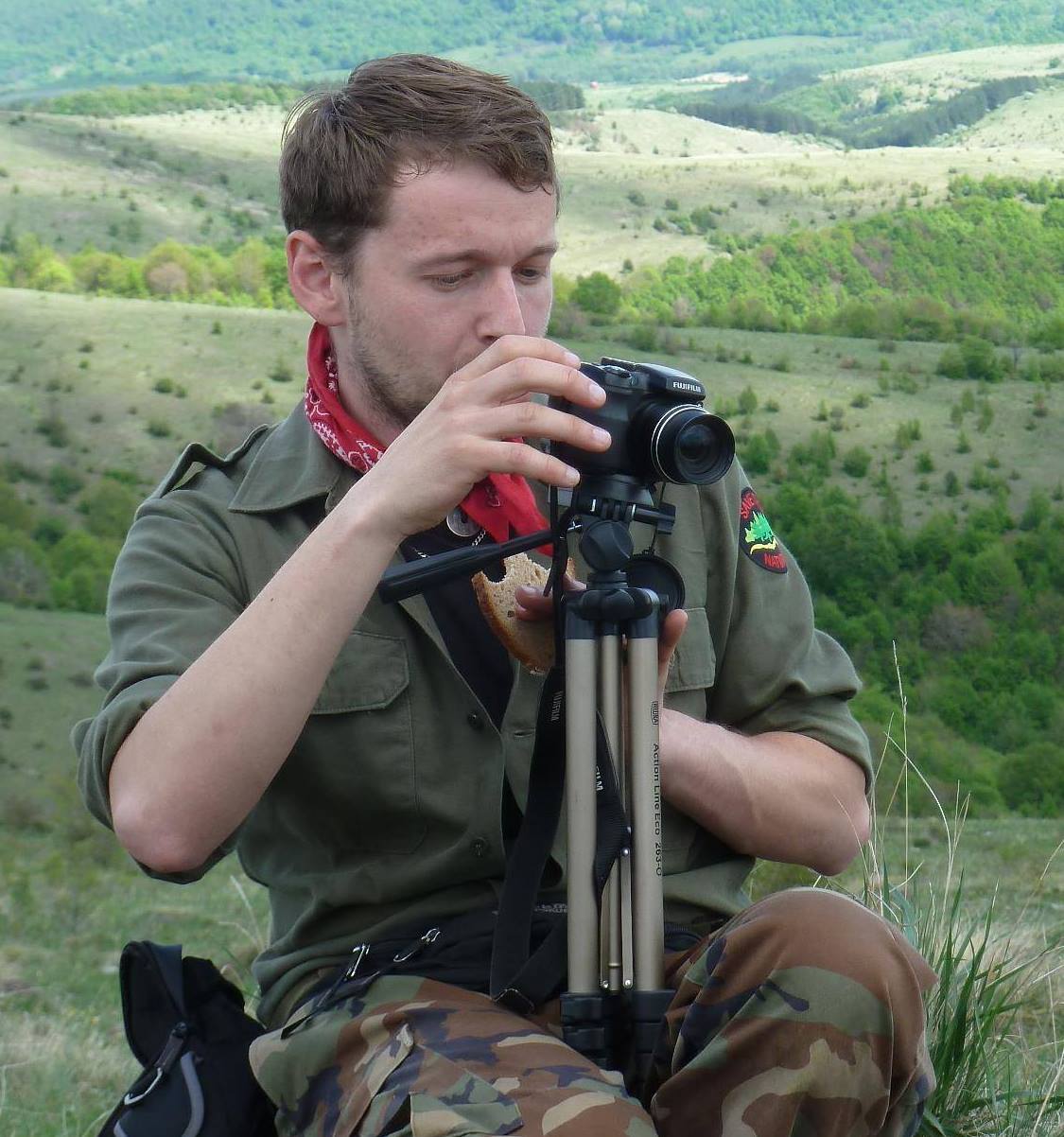 Marcus Fritze
Applied Zoology and Nature Conservation
Loitzer Str. 26
17489 Greifswald
Tel.: +49 (0)3834 420-4354
Fax: +49 (0)3834 420-4252
marcus.fritzeuni-greifswaldde
Research Interests
F.U.N. – a german citizen science project
Mit F.U.N. in die Wildnis": Der Begriff F.U.N. steht für: Forschung, Umweltbildung und praktischen Naturschutz. Am Beispiel von Fledermäusen wollen wir diese drei Komponenten eng verzahnen um einen Beitrag zur biologischen Vielfalt zu leisten. Mehr infos unter www.fledermausfun.de
Bat population monitoring in conservation and landscape planning
Improvement and adjustment of bat conservation is a central issue of various research projects in which I am participating. I am interested in research that improves ecological friendly energy transition ("Energiewende"), bats and diseases, population monitoring together with citizen scientists and different aspects concerning bat conservation in landscape planning. Additionally, am working on immuno-ecological aspects of white-nose disease in Europe.
Publications
Voigt, C.C., Straka, T.M., Fritze, M. (2019): Producing wind energy at the cost of biodiversity:A stakeholder view on a green-green dilemma. Journal of Renewable and Sustainable Energy 11, 063303 (2019); doi: 10.1063/1.511878.
Fritze, M, David Costantini, Jörns Fickel, Dana Wehner, Gábor Á. Czirják, and Christian C. Voigt: Immune response of hibernating European bats to a fungal challenge. Biology Open (2019) 8, bio046078. doi:10.1242/bio.046078.
Fritze, Marcus, Lehnert, Linn S., Heim, Olga, Lindecke, O., Röleke, Manuel, Voigt, Christian C. (2019): Fledermausschutz im Schatten der Windkraft – Deutschlands Experten vermissen Transparenz und bundesweite Standards in den Genehmigungsverfahren. Naturschutz und Landschaftsplanung 51 (1), S. 20-27.
Voigt, C.C, Azam, C., Dekker, J., Ferguson, J., Fritze,M., Gazaryan, S., Hölker, F., Jones, G. Leader, N., Lewanzik, D., Limpens, H.J.G.A., Mathews, F., Rydell, J., Schofield, H., Spoelstra, K., Zagmajster, M. (2018): Guidelines for consideration of bats in lighting projects. EUROBATS Publication Series No. 8. UNEP/EUROBATS Secretariat, Bonn, Germany, 62 pp.
Dool, Serena, Altewischer, Andrea, Fischer, Nicola M., Drees, Kevin P. T. Foster Jeffrey, Fritze, Marcus, Puechmaille Sebastien J. (2018):Mating type determination within a microsatellite multiplex for the fungal pathogen Pseudogymnoascus destructans, the causative agent of white-nose disease in bats. Conservation Genetic Resources 2018, DOI: 10.1007/s12686-018-1064-6.
Voigt, Christian, Currie, Shannon E., Fritze, Marcus, Roeleke, Manuel, Lindecke, Oliver (2018):Conservation Strategies for Bats Flying at High Altitudes. Bioscience 68 (6), 427–435.
Fritze, Marcus & Puechmaille, Sebastien 2018: Identifying unusual mortality events in bats: a baseline for bat hibernation monitoring and white‐nose syndrome research. Mammal Review 48 (3), 224-228.
Fischer, Klaus; Becker, Marlen; Becker, Bianca; Bensch, Julia; Böckers, Andre; Burmeister, Martin; Dombrowski, Janine; Donke, Elisabeth; Ermisch, Rebecca; Fritze, Marcus; Fritzsch, Anna; Hübler, Nora; Ide, Marina; Klockmann, Michael; Mielke, Melanie; Pfender, David; Schiffler, Maria; Schrödter, Marlen; Sund, Lars; Viertel, Caroline (2015): Determinants of tree frog calling ponds in a human-transformed landscape. Ecological Research 30 (3), 439-450.
Fritze, Marcus; Pham, Thi Lam Huong; Ohlendorf, Bernd (2012): Untersuchung der ökologischen Wachstumsbedingungen des sich auf Fledermäusen ansiedelnden Pilzes Geomyces destructans. In: Nyctalus 17 (3-4), S. 146–160.
Fritze, Marcus; Pham, Thi Lam Huong; Zaspel, Irmtraut (2012): Effekt des Bodenbakteriums Pseudomonas veronii-like PAZ1 auf das Wachstum des White-Nose Erregers Geomyces destructans in Antagonisten-Tests. In: Nyctalus 17 (3-4), S. 104–107.
Ohlendorf, Bernd; Fritze, Marcus; Rupsch, Chris; Teumer, Christine; Brockmann, Dagmar (2011): Zum Vorkommen des Pilzes Geomyces destructans bei Fledermäusen in Sachsen-Anhalt. In: Nyctalus 16 (3-4), S. 186–196.
Ohlendorf, Bernd; Fritze, Marcus; Schatz, Juliane (2010): Winterbeobachtungen von Zwergfledermäusen (Pipistrellus pipistrellus) und Kleinabendseglern (Nyctalus leisleri) in Fledermauskästen im Naturschutzgebiet Bodetal/NO-Harz (Sachsen-Anhalt). In: Nyctalus15 (2-3), S. 235–243.