Vogelwarte
Allgemeine und Systematische Zoologie
The research of our group (@AG_Vogelwarte) focuses on a wide spectrum of ecological as well as phylogenetic and population genetic questions in birds, but also gastropods. We are thus interested in the relationships of organisms with their environment including other organisms as well as in their individual and evolutionary genetic relationships. Accordingly, our methodological spectrum encompasses classical ecological as well as molecular approaches. For more details, please visit the "Research" section.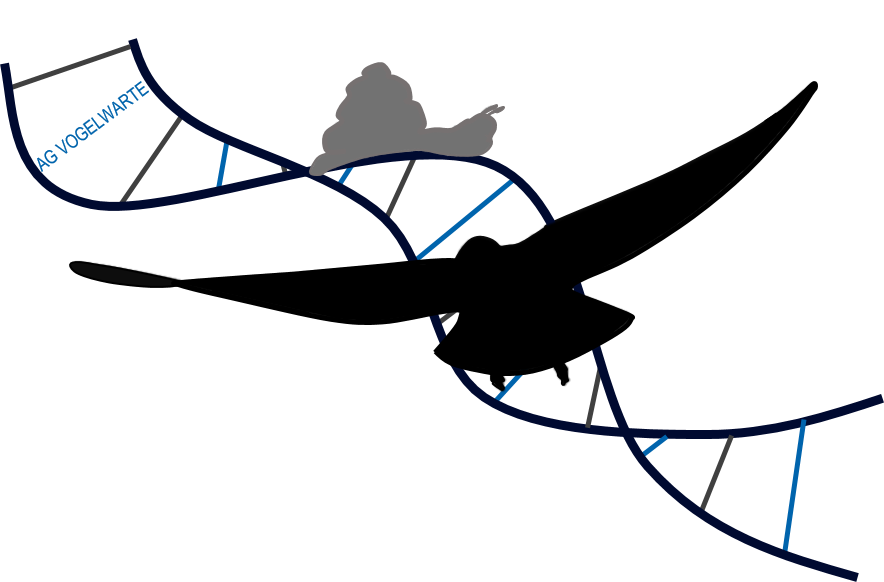 Looking for available theses topics?
Here, you can find all open topics for malacological or ornithological based theses.
IMPORTANT! As of now, you will find our offices in the building 6.2
Data protection information for Twitter
Data protection information for Twitter
The AG Vogelwarte (Zoologisches Institut und Museum, University of Greifswald), Soldmannstr. 23, 17489 Greifswald, uses the news service Twitter (hereinafter "service") via the technical platform and the services of the Twitter Inc., 1355 Market Street, Suite 900, San Francisco, CA 94103 U.S.A. (hereinafter "provider"): @AG_Vogelwarte. Responsible for the data processing of people living outside of the United States is the Twitter International Company, One Cumberland Place, Fenian Street, Dublin 2 D02 AX07, Irland.
The use of this service is not necessary to get in contact with us or to receive our information. Some information that we share via the service, can get retrieved in the same or similar form via our website https://zoologie.uni-greifswald.de/struktur/zentrale-einrichtungen/vogelwarte/
The responsibility for the editorial supervision lies with the members of the AG Vogelwarte.
Please note that you use the service and its functionalities on your own responsibility; this applies in particular to the use of interactive Twitter functions, as e.g. likes, retweets or comments.
The collected data about you, while using the service, are processed by the provider and thereby possibly transferred to countries outside of the European Union. The AG Vogelwarte has no influence on the type and scope of the processed data by the provider, the type of processing and usage or the transfer of this data to third parties (especially to countries outside of the European Union).
Information about the processed data by the service and the purpose the data is used for, you will find in the Twitter Privacy Policy: https://twitter.com/de/privacy.
We ourselves will not collect or process any data resulting from your use of the service. However, if we share your comments, reply, retweet or link your profile in our comments, your provided data on the service, particularly your (user) name and the public content of your profile will be shared with our follower.
Subscribing to other Twitter users does not imply any statement concerning the relation of the AG Vogelwarte to this users or their published content.
All clearly visible persons on the pictures gave their permission to publish the content.