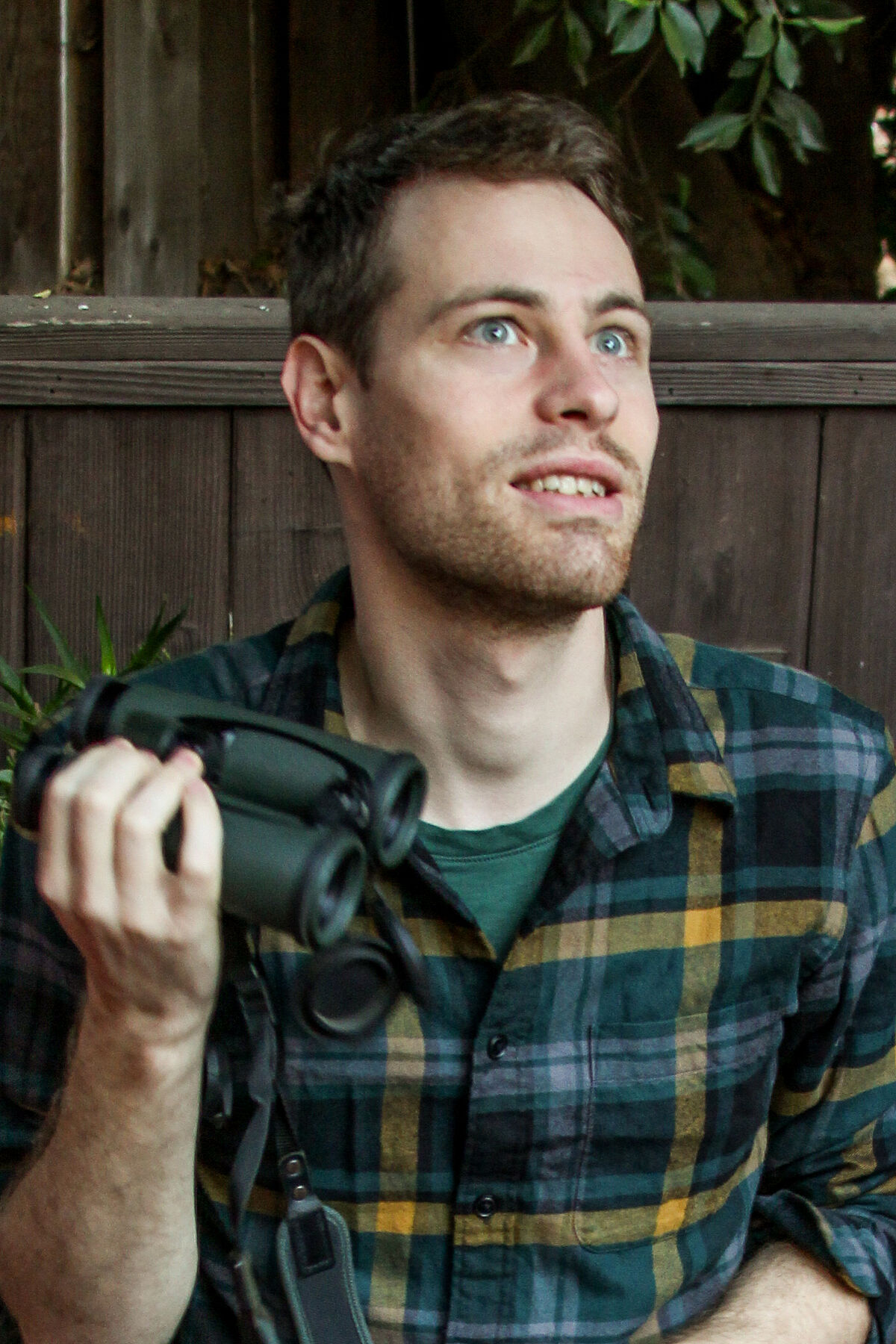 Dr. Jaap van Schaik
Applied Zoology and Nature Conservation
Loitzer Str. 26
17489 Greifswald
Tel.: +49 (0)3834 420-4068
Fax: +49 (0)3834 420-4252
vanschaika(at)uni-greifswald(dot)de
Host sociality and host-parasite evolutionary dynamics
Parasite population genetic structure, and thus their evolutionary potential, is shaped by the interplay between host life history, social system and parasite life history traits. In our lab, we use a variety of molecular tools to investigate the local genetic structure and broad scale phylogeography of several ectoparasite taxa. This work focuses primarily on the ectoparasites of European bat species, most notably Spinturnicid wing-mites and Nycteribid bat flies. These investigations can then be incorporated into a comparative framework to explore how particular facets of host and parasite life history interact to shape evolutionary dynamics in both species. In addition, we investigate the prevalence and genetic diversity of blood-borne pathogens in a range of haematophagous ectoparasites and explore the role of these ectoparasites as vectors and intermediate hosts.
Bat behavior and conservation
Additionally, I am also broadly interested in bat movement ecology and conservation., using We use a combination of monitoring techniques, behavioral observations and genetic approaches to gain a better understanding of bat life history in order to inform conservation efforts.
Supervision & Teaching
Students interested in joining the lab for Bachelors or Masters thesis projects are encouraged to contact me via E-mail.
Current and former master and bachelor projects
Laura Maaß (2019-current) Title TBD; Ectoparasite genetic diversity in Verreaux's Sifaka
Julia Ebersbach (2019-current) Title TBD; Bat hibernation movement ecology
Lucie Hoffschläger (2018-2019) Einfluss verschiedener Wetterparameter auf die Aktivität von Fledermäusen an drei Winterquartieren in Südost-Mecklenburg-Vorpommern.
Daan Dekeukeleire (2011-2012) Local host-parasite dynamics and phylogeography of the bat fly Basilia nana
Teaching
MSc BioDiv / LENC; Winter Semester (since 2018)

Conservation and Landscape Genetics (Lecture)
Current topics in Conservation Genetics (Seminar)
Applied Conservation Genetics (Practical)

BSc Biology/Landscape Ecology; Winter Semester 19-20

International Nature Conservation (Lecture)
External collaborators
Dr. Juliane Schaer – Humboldt University Berlin – Polychromophilus prevalence and intensity in Nycteribid bat flies in Europe
Dr. Rebecca Lewis - University of Texas-Austin – Ectoparasite genetic diversity in Verreaux's Sifaka
Branka Pejíc –Institute for Biological Research "Siniša Stanković"- DAAD Short Term Research Grant Exchange Student; Genetic diversity of bat-flies and mites in two cave-dwelling bat species in Serbia
Publications
Kerth G. & van Schaik J. (submitted): Bechstein's bat Myotis bechsteinii (Kuhl, 1817). In: Handbook of the Mammals of Europe (Eds. Hackländer, K., Zachos, F.E.).
Gill, L. F., van Schaik, J., von Bayern, A. M., & Gahr, M. L. (2019). Genetic monogamy despite frequent extrapair copulations in "strictly monogamous" wild jackdaws. Behavioral Ecology; arz185
van Schaik, J., Dekeukeleire, D., Gazaryan, S., Natradze, I., & Kerth, G. (2018): Comparative phylogeography of a vulnerable bat and its ectoparasite reveals dispersal of a non-mobile parasite among distinct evolutionarily significant units of the host. Conservation Genetics 19, 481-494.
Stumpf, M., Meier, F., Grosche, L., Halczok, T. K., van Schaik, J., & Kerth, G. (2017): How do young bats find suitable swarming and hibernation sites? Assessing the plausibility of the maternal guidance hypothesis using genetic maternity assignment for two European bat species. Acta Chiropterologica 19, 319-327.
van Schaik, J. & Kerth, G. (2016): Host social organization and mating system shape parasite transmission opportunities in three European bat species. Parasitology Research. doi:10.1007/s00436-016-5323-8.
van Schaik J., Janssen R., Bosch T., Haarsma A.-J., Dekker J.J.A. & Kranstauber B. (2015): Bats swarm where they hibernate: compositional similarity between autumn swarming and winter hibernation assemblages at five underground sites. PloS One 10(7): e0130850
van Schaik J., Dekeukeleire D. & Kerth G. (2015): Host and parasite life history interplay to yield divergent population genetic structures in two ectoparasites living on the same bat species. Molecular Ecology DOI: 10.1111/mec.13171.
van Schaik J., Kerth G., Bruyndonckx N. & Christe P. (2014): The effect of host social system on parasite population genetic structure: comparative population genetics of two ectoparasitic mites and their bat hosts. BMC evolutionary biology 14, 18.
Dekeukeleire D., Janssen R. & van Schaik J. (2013): Frequent melanism in Geoffroy's bat (Myotis emarginatus, Geoffroy 1806). Hystrix, the Italian Journal of Mammalogy 24, 197-198.
Kerth G., Fleischmann D., van Schaik J. & Melber M. (2013): From behaviour and genetics to nature conservation: 20 years research on Bechstein's bats. In: Populationsökologie und Habitatansprüche der Bechsteinfledermaus Myotis bechsteinii (ed. Dietz, M,), pp. 35-50. Zarbock GmbH & Co. KG, Frankfurt.
Kerth G. & van Schaik J. (2012): Causes and consequences of living in closed societies: lessons from a long-term socio-genetic study on Bechstein's bats. Molecular Ecology 21, 633-646.
van Schaik J., Bruyndonckx N., Kerth G. & Christe P. (2011): Isolation and characterisation of microsatellite loci for two species of Spinturnicid bat wing mites (Spinturnix myoti and Spinturnix bechsteini). Acarologia 51, 127-131.
Coyer J.A., Hoarau G., van Schaik J., Luijckx P. & Olsen J.L. (2011): Trans‐Pacific and trans‐Arctic pathways of the intertidal macroalga Fucus distichus L. reveal multiple glacial refugia and colonizations from the North Pacific to the North Atlantic. Journal of Biogeography 38, 756-771.
Talks and Posters
2019
RESPONSE Summer school on population genetics (Univ of Greifswald) – Talk "Introduction to population genetics"
International Bat Research Meeting – Talk "Maternal and colony guidance of juvenile Natterer's bats to a suitable hibernation site"
Institute symposium (Univ of Greifswald) – Talk "Autumnal action: social information and parasite transfer in bats during the autumn mating season"
2018
Invited talk: Humboldt University, Berlin – Talk "Host-parasite evolutionary dynamics in a social world"
Invited talk: Freie Universtät, Berlin – Talk "Bat swarming behavior in Europe: structure and function"
2017
Invited Keynote speaker: Autumn Swarming Bat Conference – Talk (2x) "Do bats swarm where they hibernate? Characterising swarming behaviour and optimizing the conservation application of swarming studies" and "Parasite transmission during the autumn mating period"
2016
Summer school on dispersal (Univ of Greifswald) – Talk "Dispersal at the mercy of your host: dispersal and gene flow in non-mobile parasites"
Invited talk: Center for the Ecology of Infectious Diseases (Univ of Georgia) – Talk "The influence of host social system on parasite population (genetic) structure: lessons from a bat-ectoparasite comparative framework"
2015
International Berlin Bat Meeting – Talk"Small differences in host and parasite life history can strongly affect parasite population genetic structure: lessons from two bat hosts and three ectoparasites"
2014
International Max Planck Research School Grand Challenges Symposium – Talk "Host-Parasite interactions in a social world"
Invited talk: "Lecture series: Organismen als Lebensraum" (University of Greifswald) – Talk "Host-Parasite interactions in a social world"
2013
International Bat Research Meeting – Talk "Comparative Population Genetics of Bechstein's Bat and Two of its Ectoparasites"
Volkswagen Symposium Evolutionary Biology – Talk "Comparative Population Genetics of Bechstein's Bat and Two of its Ectoparasites"
Göttinger Freilandtage – Talk "Can a closed host social system reduce the evolutionary potential of parasites? Insights from the Bechstein's bat and two of its parasites"
2011
European Society for Evolutionary Biology – Poster "A comparison of genetic population structure in two host-parasite systems (Myotis bechsteinii - Spinturnix bechsteini and Myotis myotis - Spinturnix myoti)"
Meeting of German Bat Researchers – Poster "Bat-Mite genetic population structure"
2010
International Max Planck Research School Grand Challenges Symposium – Talk "Might mites be a mighty source of information"
International Bat Research Conference – Talk "A comparison of genetic population structure in two bat host-parasite systems"
International Berlin Bat Meeting – Talk "A comparison of genetic population structure in host and parasite"